Macau & Hong Kong Trip: Part 2
Wednesday, June 25, 2014
A continuation from my Macau and Hong Kong Trip: Part 1. On that post, i stopped at Day 2 evening so i will be continuing from there.

Day 2 Evening

We took a free shuttle bus from Macau Ferry Terminal and arrived at Venetian where we had an early dinner.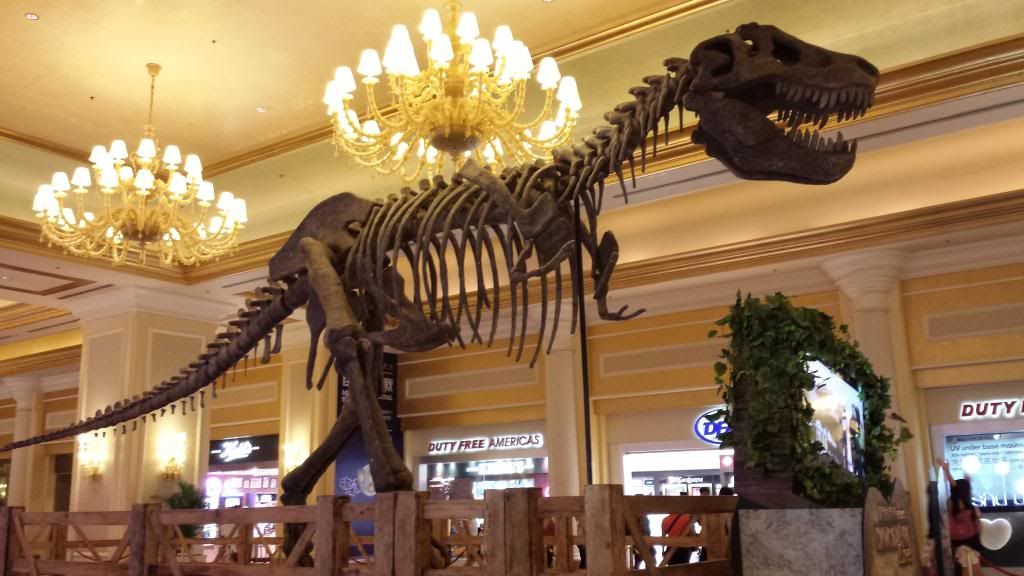 A dinosaur skeleton that was exhibited in Venetian.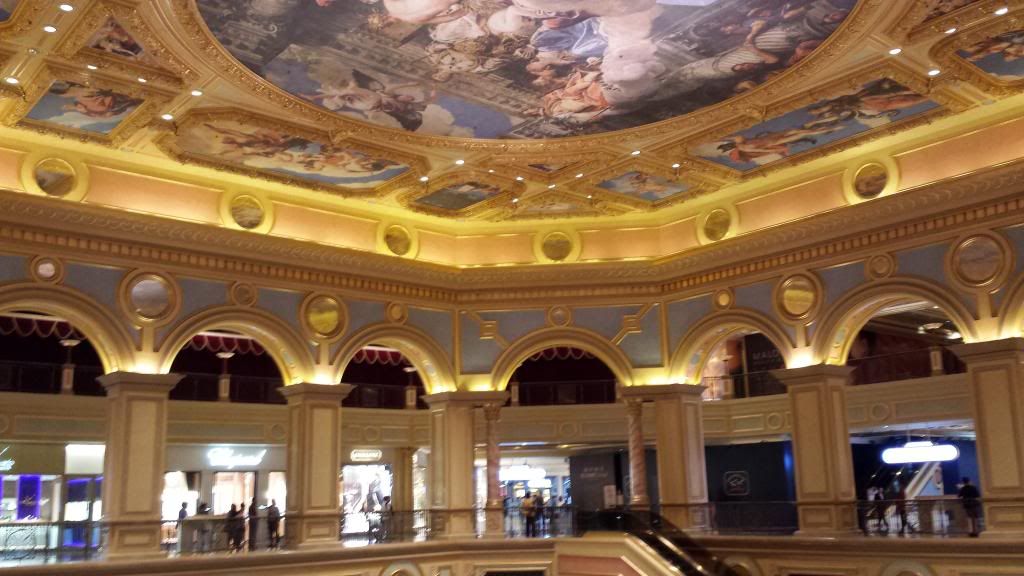 The whole mall is designed to be Venice themed, even the ceiling.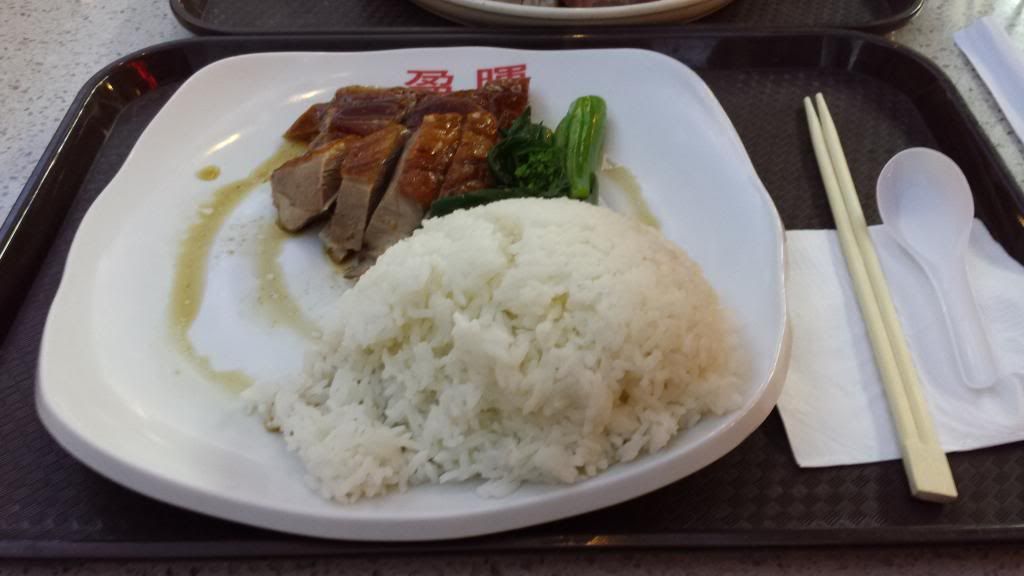 My dinner, roasted goose rice.

Went out of Venetian and explore the vicinity after dinner.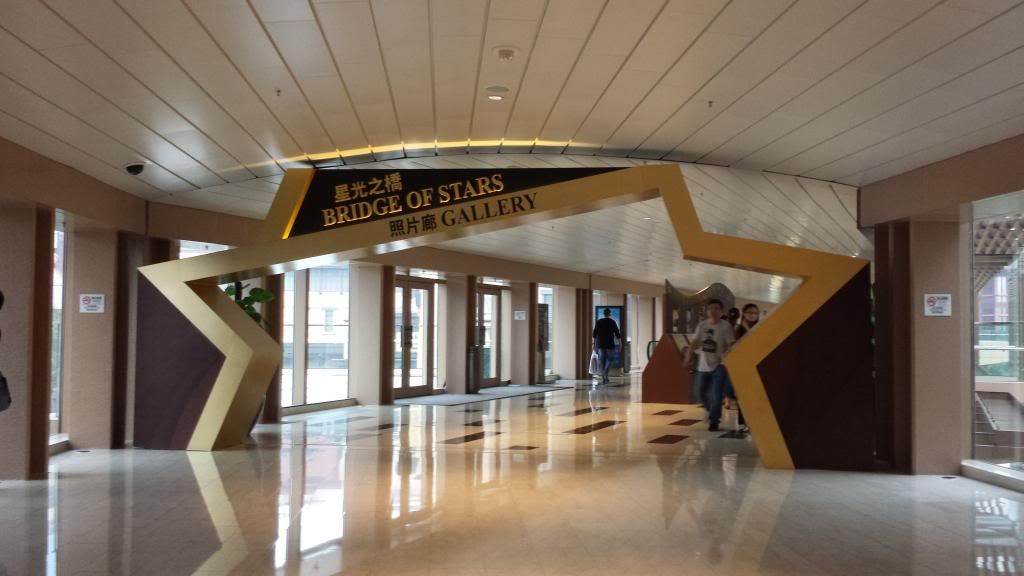 After some walking we arrived at the Bridge of Stars where handprints of celebrities where exhibited.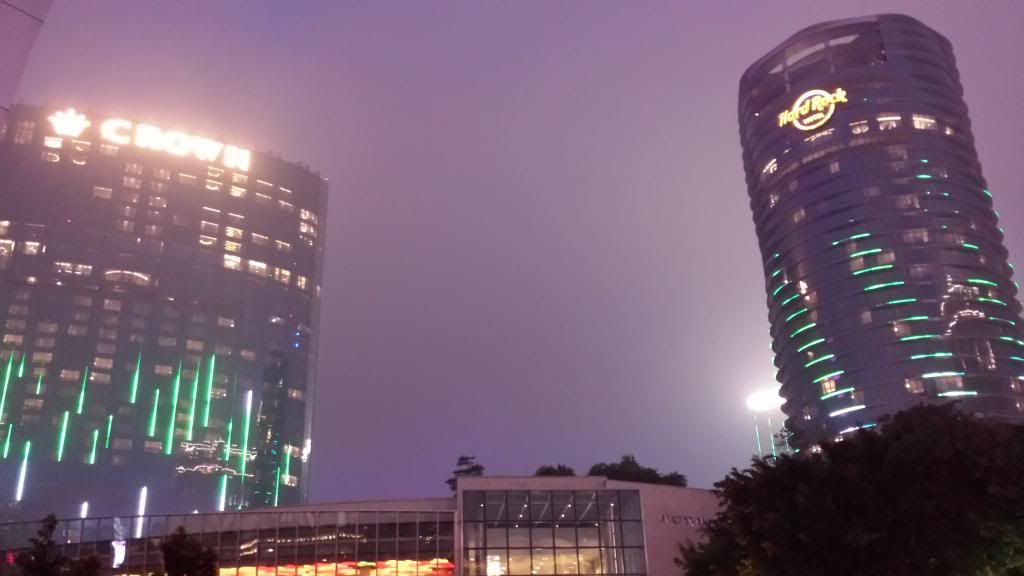 The sun had already set as we continue walking so here's a night view.

After more walking, we took a shuttle bus back to our hotel from City of Dreams as that is the only place with shuttle bus to our hotel. We did not go straight back to our room when we reach as the night was still young. Instead, we went for a walk around the vicinity.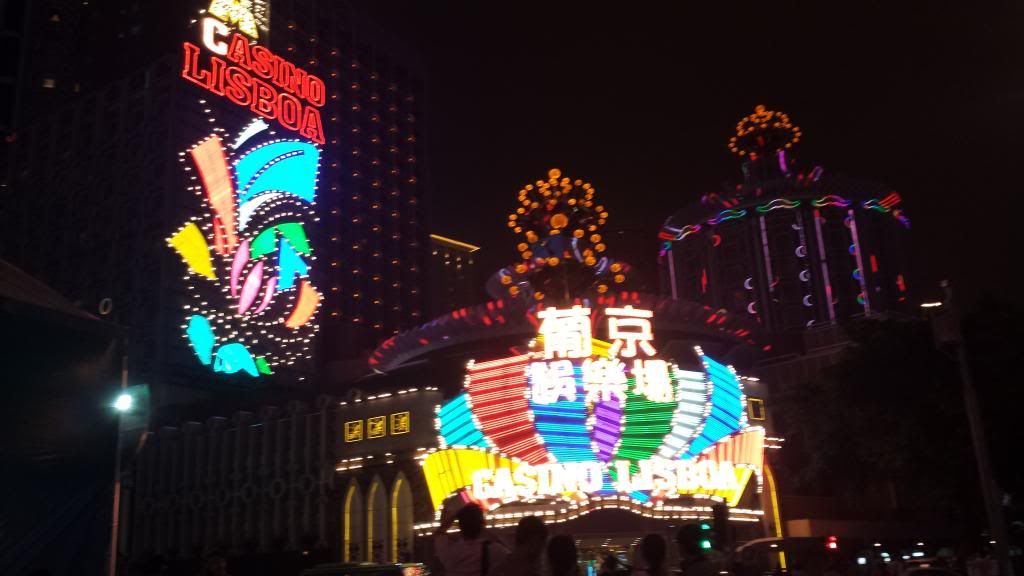 The night view of Casino Lisboa, the colours are so pretty!


Saw the musical fountain at Wynn



Had instant noodles back in the hotel for supper. We bought the noodles on the first day as a preparation in case typhoon strikes and we could not go out but we ended up eating at the hotel restaurant. We tried to get noodles that are not sold in Singapore so at least it does not look like we went overseas to end up eating instant noodles.

Day 3

It was a relaxing day for me but not for my cousins cause they were going to fulfill their purpose of the trip.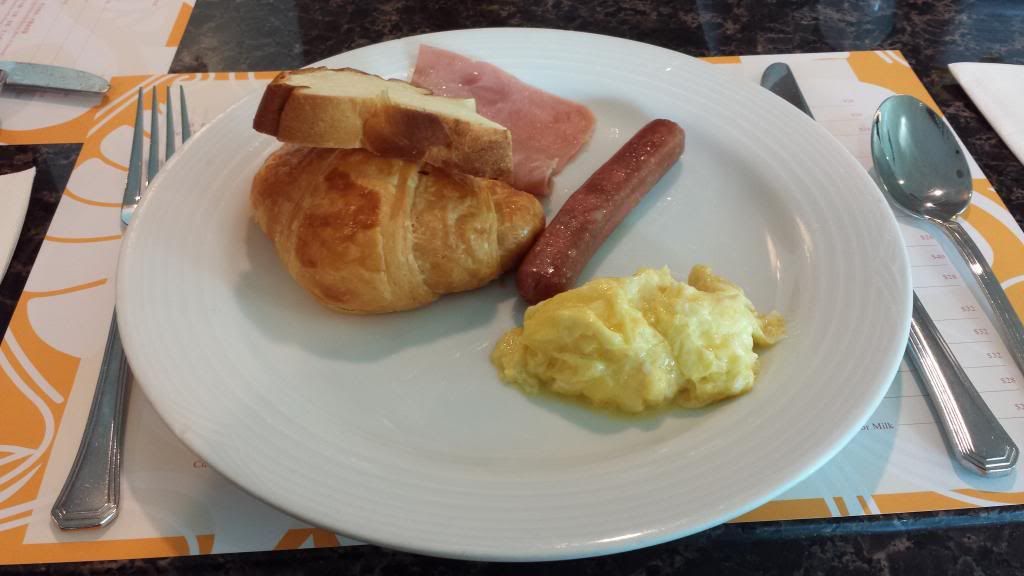 Of course the day has to start with breakfast.



Abit more food i had for breakfast

After breakfast we went out for a walk at Senado Square. As i've said in Part 1, we went to Senado Square several times throughout the whole trip. Then we went back to our hotel to rest while waiting for afternoon.



We spent the whole afternoon at Macau Tower. That was the only place we went that day other than Senado Square. This is a model of the tower, didn't got a chance to take a picture of the real tower on this trip but at least i did on my previous trip.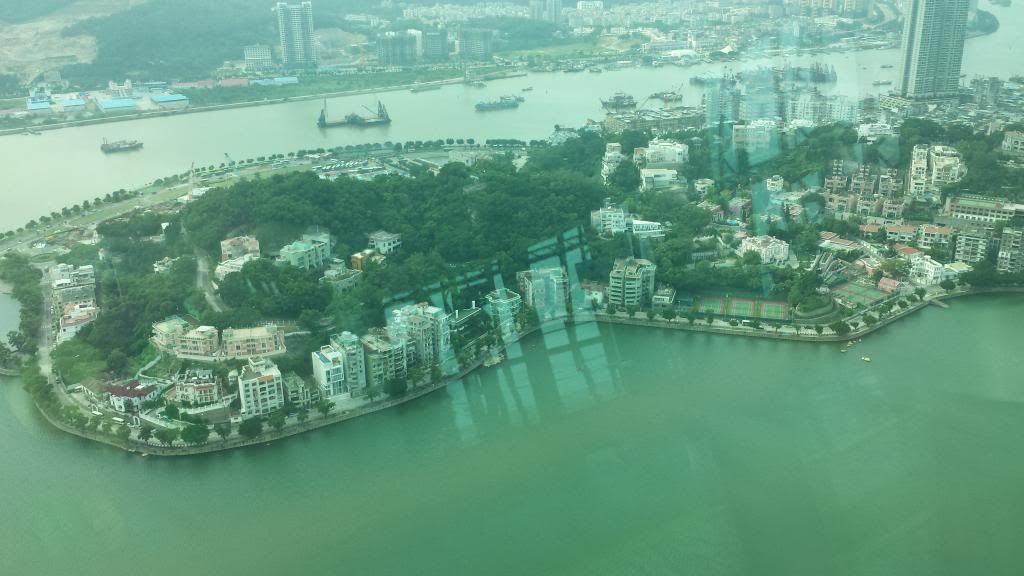 Went up to the highest floor of the tower. Didn't got the chance on my previous trip so i'm glad i got to go up on this trip. This was the view at the 58th floor.



A view of the road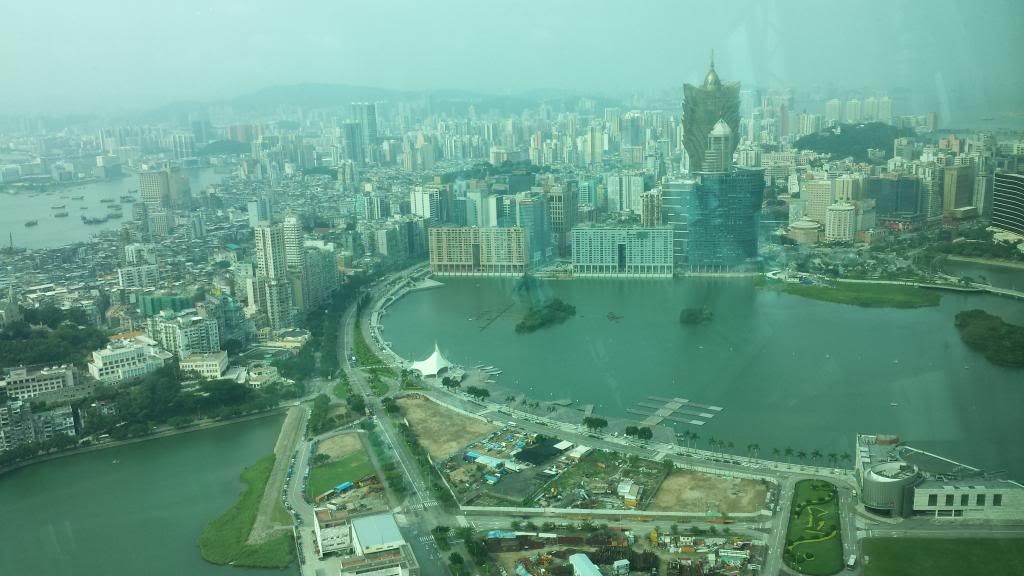 A view of Macau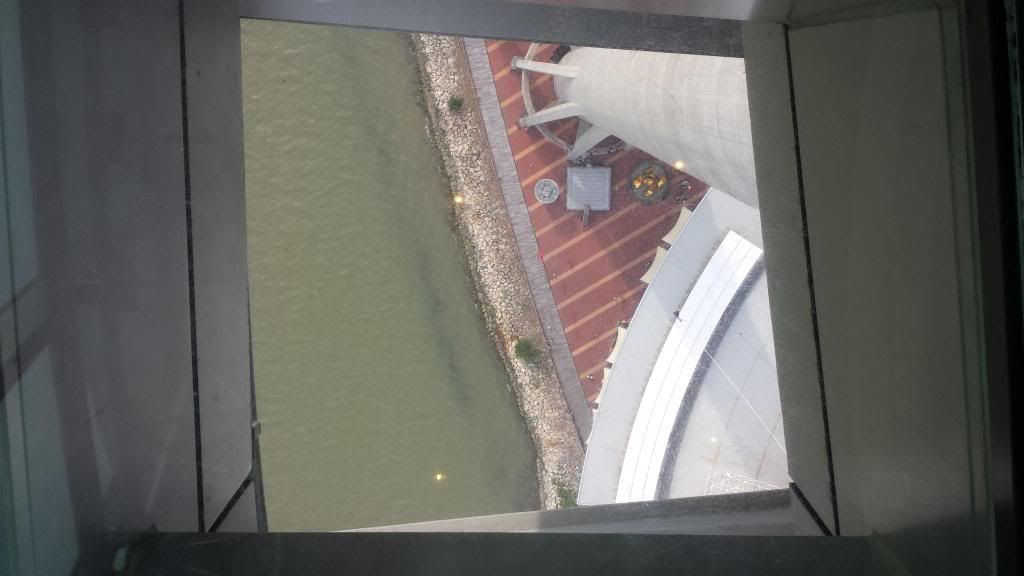 This is a glass flooring. Feels scary when i step on it. The matteress below is where people doing the bungee jump will land and my cousins went to do it. This is why it was not a relaxing day for them but a relaxing day for me. Well i was too afraid to try the bungee jump. Doing the bungee jump was their real purpose of going to Macau and me, my purpose was to tag along. Ok, also to be photographer for their bungee jump and take care of their belongings.

After all that jumping and sightseeing, we went to Senado Square again but this time was to buy dinner.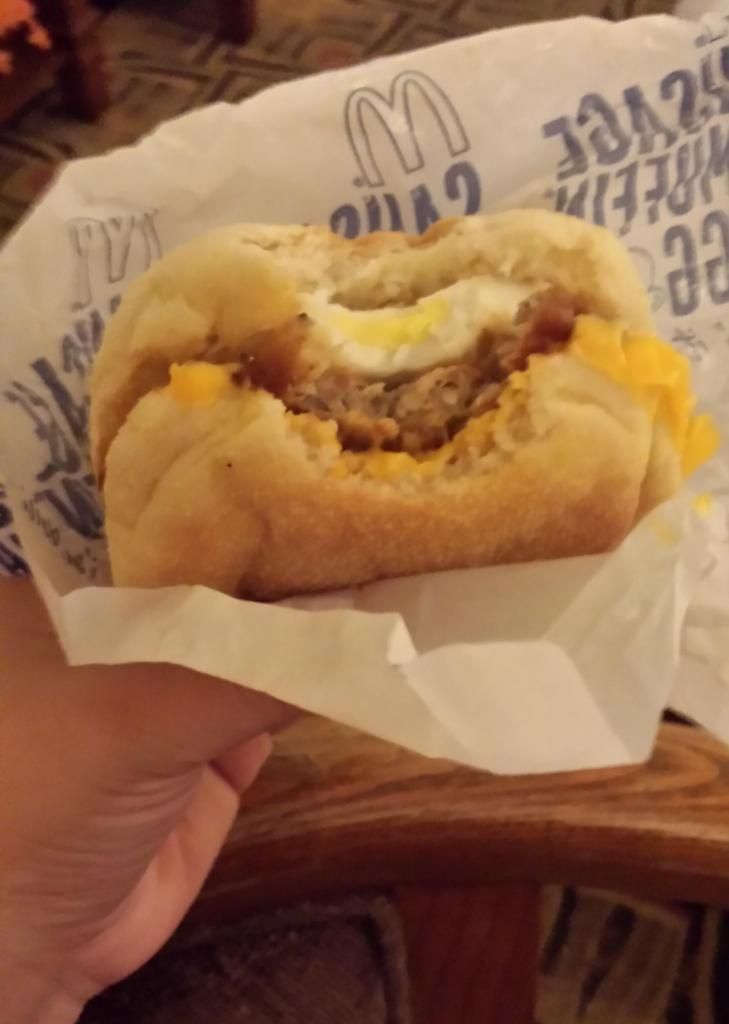 Had McDonald's for dinner. The menu is different in Macau. Well it is actually different everywhere around the world. Some of the food are the same, its also available in Singapore. So again, we tried to choose something different. In Singapore, McDonald's is a halal(no pork, no lard) restaurant but in Macau they do serve pork. So i had pork burger since i've never had any burgers with pork before.

This also somewhat marks the end of our Macau part of the trip. The next day was travel day and our first day in Hongkong which i will continue in the next post.