What I've Been Doing and New Blog
Thursday, December 19, 2013
I said in my previous post that i will blog about the last part of my Macau and Zhuhai trip when i'm back from my Macau and Hongkong trip. But i totally lost the mood for anything computer when i came back, even playing my all time favourite game, maplestory. Took quite sometime to gain back the mood and when i finally had the mood, school started.

Been very busy this whole school term, we started forming project groups on the first week of school and since then, assignments and projects started piling up. Was still feeling fine about school during the first few weeks. Towards the middle few weeks, i started feeling down to a point i couldn't take it anymore i needed to rant. I used to have a secret blog where i vent out all my unhappiness and anger but it's inaccessible now so i started a new blog on Dayre to rant.

Felt better on the last few weeks although there's more work and i get much more busy. Maybe being very busy makes me not think about all the negativity, unhappiness and hatred towards school. Another reason could be holidays are nearing and i was looking forward to it. Its finally the holidays now.

As i've written above i started a new blog on Dayre with the thought of making it a place to vent out all my unhappiness and anger but now i'm using it to blog about my day-to-day happenings which is what Dayre is really for. Dayre also has cute stickers to add into the blog post which is what i really love. Been updating it for a few days consecutively and i really love it. Its actually a mobile app so it makes updating easier as i can do it anytime and anywhere as long as i have my phone with me which is all the time.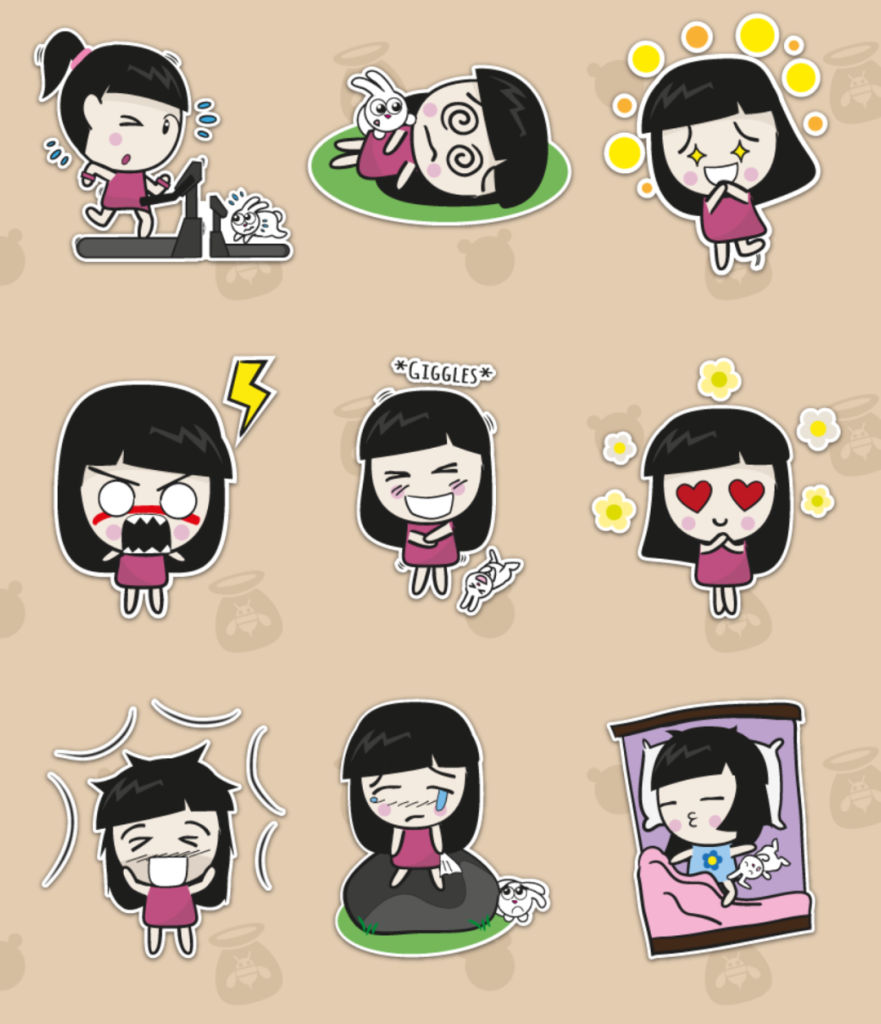 The girl series are my favourite Dayre stickers

The Dayre blog can also be viewed on the computer. Here's mine! I'll definitely be updating more there but i won't abandon this blog although i don't know what can i post here anymore since all my day-to-day happenings will be over at Dayre. Also, when i'm overseas, i can blog on my trip on Dayre on the actual day itself.

For now, i'll try to churn out the post on the last part of my Macau and Zhuhai trip and also my birthday celebration hopefully before this year ends.