Resident Evil
Thursday, October 04, 2012
I'm just back from Penang yesterday and it adds to the huge amount of things i have to blog about so i'm gonna try to be hardworking in preparing the blog posts and publish them when i feel its time to update my blog.

Ok, back to topic. I went to watch Resident Evil with Shafikah and Shirley on 18 Sep so i'm gonna do sort of a movie review here.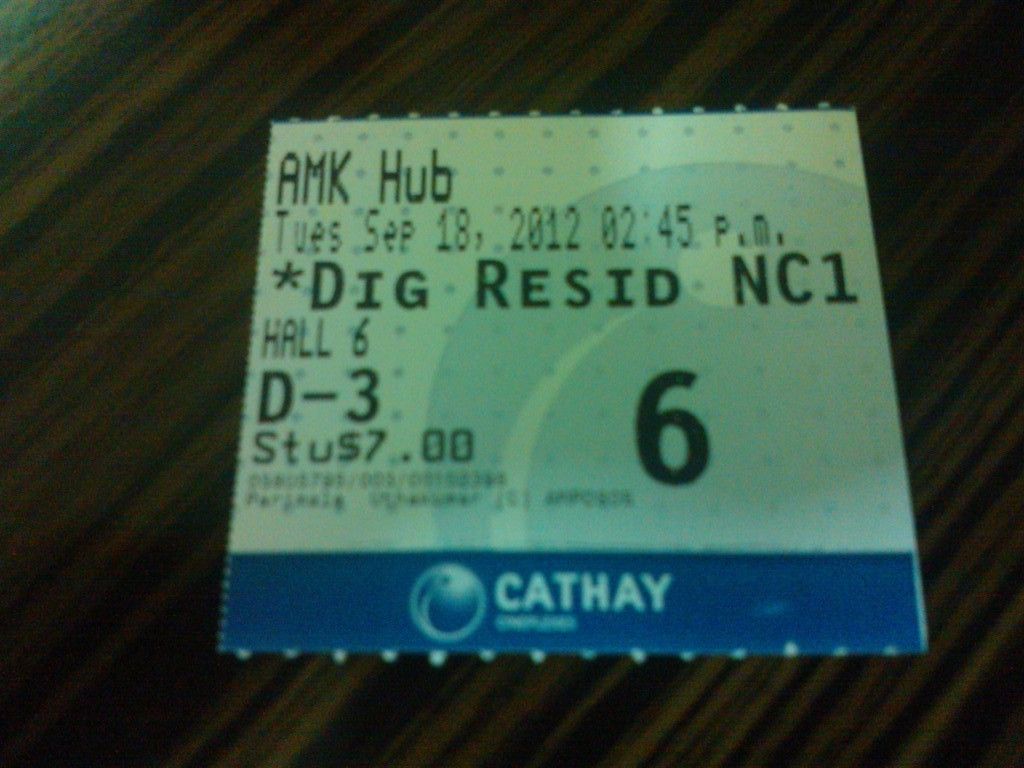 My thoughts about the movie was disgusting, gross and somewhat scary.

This picture (view at your own risk) will fully illustrate the gross and disgusting part. It was mad gross! EEKKKKKK!!! I didn't want to put it here cos i'm afraid it will scare you and me. I also don't want my blog to look gross and scary.

The parts where a monster swallowed a man and a little girl was scary and gross! I also got a mini heart attack when these monsters suddenly appear.

Before i watched the movie, i watched the trailer and the genre was action and horror. I didn't agree with the horror part after i watched the trailer cos i see no horror in it but after i watched the movie, i fully agree with the horror part.

So overall, i will agree it was a good movie but i won't want to watch this movie again. I didn't watch the rest of the other series of this show and will not want to watch. As i don't know much about this movie so watching it the first time was a surprise to me but i'm really scared to watch it a second time.

So after the movie, we went to shop for a short while before going to eat at McDonalds. After eating, we walked the the MRT and from there, went on our individual ways.