Outing At Bugis
Sunday, October 07, 2012
On Sep 20, i went out with my ITE close friends to bugis. First we went to shop at bugis street before heading to check out the newly revamp Bugis+. We felt hungry and wanted to find somewhere to eat and ended up at DartsSoul Cafe.

It was a cafe to eat, drink and play darts. After eating, we tried playing darts as it was quite cheap, only $1 per person per game. We played 2 games so that makes it $2 per person. It was my first time playing and i found it quite fun!

The boss of the cafe gave us a challenge. If anyone of us gets a bullseye, he will treat us a pie. Surprisingly, my first shot got the bullseye and it was plain luck! It was really anyhow shoot one.



These are what i ate and drank.

1.Ice blended mocha
2.Sausage puff
3.The free chicken pie for hitting bullseye at darts!

Siyan brought her polaroid camera and so we took lots of pictures!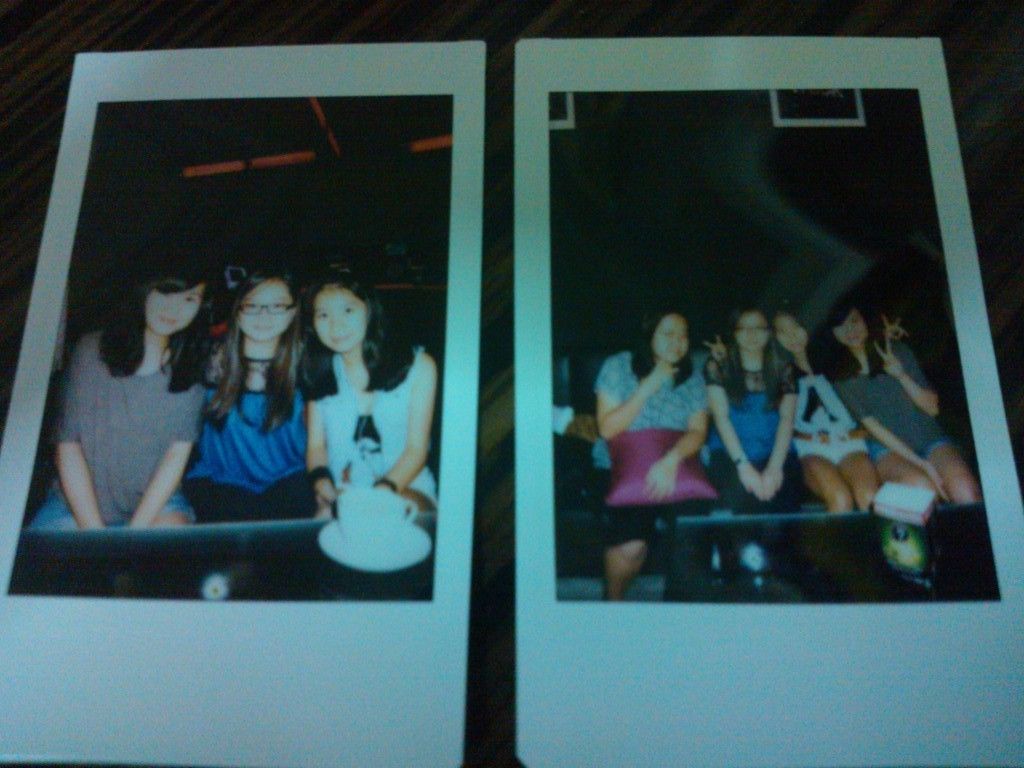 Out of the many pictures we took, i brought home these two.

I enjoyed the outing very much and i look forward to our next meetup! :)