Bowling & Hari Raya
Thursday, September 27, 2012
On the 1st and 2nd day of the holidays, i went out with my poly close friends. On the first day, we went bowling in the mid-afternoon at marina square and dinner after that at a restaurant called Olive Vine. Emilyn couldn't join us that day so there were only 4 us.

On the 2nd day, Shafikah invited us to her house for Hari Raya. This is my 2nd year going to a malay friend's house to celebrate this occassion.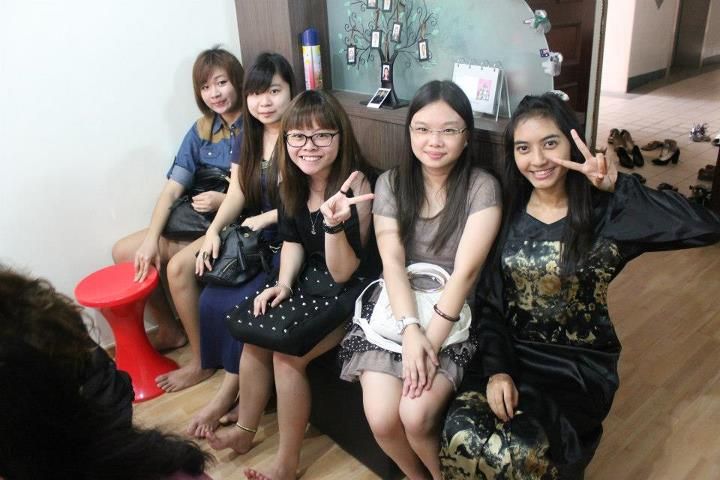 We had lunch and ate the goodies which some were made by Shafikah and her mum. Most of them were yummy! We also chit-chat, took photos and her sister did henna for us.



Left pic is after drawing and right pic is after i got home.

I enjoyed myself on both days! There's one more outing i went with Shafikah and Shirley recently which i will blog about soon!

Abit of a sidetrack, i've done minor changes to the layout and header. My sidebar is getting longer with the increasing number of stuffs i want to put so i've changed it to two sidebars. The size of my previous header looks ugly with this new layout so i've modified it!

This is also off topic but i'm excited for this saturday cos i'll be going overseas! Very looking forward! :)