Christmas!
Friday, December 25, 2009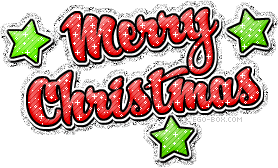 Merry Christmas!

Yesterday night, i went to my cousin's house with my parents. First, we went to a coffee shop near my house to collect the satay my mum ordered to bring over to my cousin's house. After that, we set off to my cousin's house. Reached there at about 7pm.

When we reached there. Obviously, we had all those greetings then chit chat for awhile. After that, we had dinner. Actually, we wanted to wait for my uncle and his family who was not there yet. But in the end, he called my aunt and said he was still at home. So my aunt asked the rest of us to eat first.

After eating, i just sat on the sofa watching my little cousin played tv games. We couldn't watch tv because he was playing games. He played for quite long. He spent almost the whole time there playing games.

I played mahjong there too, with 3 of my cousins. Obviously, i lose quite badly. Because i'm a rookie in mahjong. I seldom play mahjong. I only somehow know a little bit. Got one of my cousin is quite fast. She prepare the tiles fast and also play fast. OMG! I'm like the slowest there.

We never even completed the whole game because there was no time. We only played 东,南 and 西,no time to play 北. But just by playing only 东,南 and 西,i already lose quite badly. If we had played 北,i think i already bankrupt. But luckily, we never play real money. Haha... We started at about 9 plus and ended at 12 plus when our parents said that its time go home and we cannot even complete a whole game. We are all not professional at mahjong so maybe will be slower and we were also half playing and half joking with one of my uncle and cousin who is in the room watching us play. Anyways, we play for fun only and we not always play.

Today, christmas day, was like a normal day to me. Went for lunch at a coffee shop near my house for lunch with my parents. After that, went to a temple because mum wanted to take something. We went to hougang point's fairprice xtra to buy things. Went home after that. So today was basically quite a normal and simple day.

Every year, christmas day is just a normal day to me. And i would go to my cousin's house on the christmas eve's night.